About Us
DataBloc is on a mission to help data-driven organizations succeed by migrating data with unparalleled transparency and efficiency. We are innovators of enterprise-grade data migration software and hold an extensive background in data storage. Our software is purpose-built for regulated organizations with petabytes of data, although we serve a variety of organizations across all industries.
The Original Innovators of the iSCSI Storage Protocol
StoneFly pioneered the creation, development, and deployment of the iSCSI storage protocol and products. Beginning with its registration of the iSCSI.com Internet domain name in March 1996, StoneFly shipped its first iSCSI storage appliance in 2002 and subsequently made iSCSI into the established storage standard which today is used by IT professionals around the world. StoneFly has been at the forefront of the most advanced and lasting technologies such as iSCSI, fiber channel, object, scale out NAS, hyperconverged, hyperscale, and cloud.
Enterprise-Grade Products & Services
StoneFly Inc., headquartered in Silicon Valley, California, was founded to deliver upon the vision of simple and affordable enterprise-class products. StoneFly provides physical, virtual, cloud, software as a service (SaaS), consulting, enterprise managed services, public/private cloud infrastructure, backup, disaster recovery (DR), cloud file/sync collaboration and office in the cloud. Now Stonefly has partnered with DataBloc to offer world-class data migration products and services.
Cloud Storage Deployed in All the Microsoft Commercial and Government Datacenters Worldwide
StoneFly™ is the innovator of powerful, cost-effective IP Storage products for departments, mid-tier workgroups, and enterprise organizations. StoneFly SAN appliances offer robust features such as snapshot, mirroring, encryption, asynchronous replication, deduplication and thin provisioning. The heart of StoneFly products is an award winning software called StoneFusion™ Intelligent Network Platform. This platform is the foundation of the DataBloc software.
 Our Growing List of Customers
DataBloc and Stonefly support businesses around the world. Our innovative solutions empower government organizations, fortune 500 companies, universities, and industry leaders in numerous industries and markets. Here's a partial customer list of our enterprise customers.
Customized solutions
for your business
At DataBloc, we offer solutions that help your business match its data needs. Our experts help you create customized data migration and management solutions that offer world-class data protection, accessibility, and business continuity, and we help organizations stay 100% compliant with ease.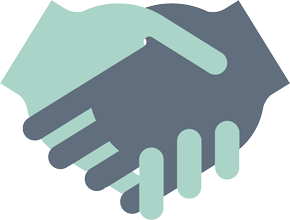 Your Success is our Success
When you choose DataBloc, you choose your partner for success. We design solutions to offer cost effective data migrations for any business and its storage needs.
Business Continuity
Guaranteed
DataBloc migration tools incorporate a complete suite of backup and disaster recovery solutions that guarantee your business is always on for your customers. Our backup and disaster recovery solutions are based on three core elements: resilience, recovery, and contingency.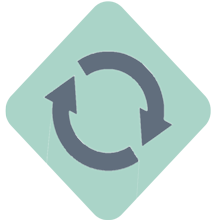 Contact Us With Any Questions